We've made it!
After being abused by a dwarven travel agency and getting lost for 15min in Altdorf, we've attained a meeting with the Guild Registrar.

Now Cry Havoc is present in-game on the Karak-Hirn server!

Thanks to everyone who helped out or at least tried to. (i understand, dwarfs are small, hard to find, blabla
)
Anyhow, for the majority that wasn't their after the joyful moment, here is a picture at the guild registrar, just after finishing our job: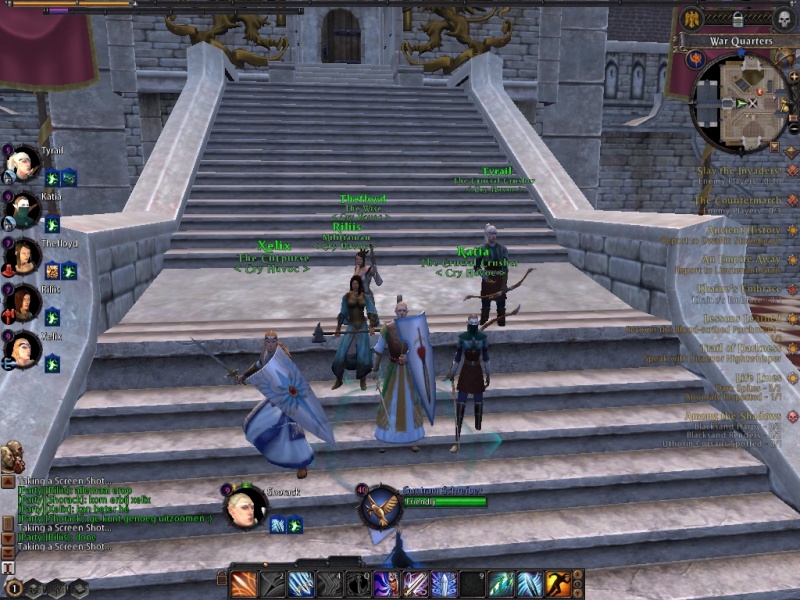 You can easily acces the guild page in-game via the menu or by pressing G.

Also, note that today on, there really is no more room for Dutch in chat or forum or whatever, we went international and so no longer everyone is able to read/write Dutch!
So again: no more Dutch. (but we started with omitting it right away, so it shouldn't prove any trouble)

_________________
Known on 9Lives as: Genious
Your guild servant :p